Randall A. Wolff & Associates, Ltd. | Arlington Heights Injury Attorneys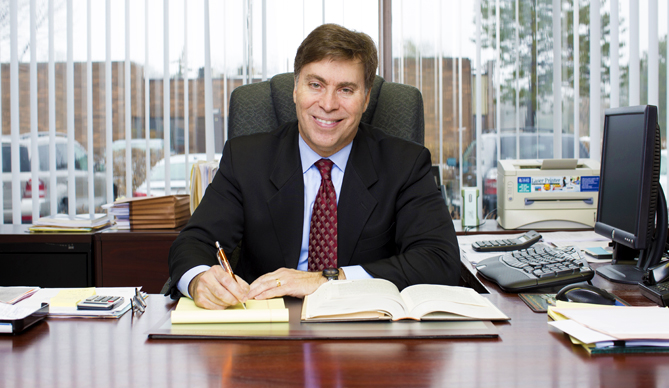 Mr. Wolff has tried over 100 cases in State and Federal Courts with a very high percentage of success and obtained millions of dollars in settlements and verdicts for his injury clients. Mr. Wolff graduated with honors from Chicago Kent College of Law in 1984 while clerking at one of the largest Plaintiff's Personal Injury law firms in the State.  You never have to go downtown for your injury case again. Read more about his firm then contact us for your free case evaluation today.
Just a short note to let people know how happy I am with the legal service provided to me and my company from Mr. Randall Wolff. He is always patient and knows how to handle himself in the courtroom.His years of experience and attention to details reflect in the quality and success of services rendered.
Professional, personalized, compassionate

My attorney Ellen Grennier is someone I trust with my legal representation and I will always feel confident to recommend her to anyone in need of legal guidance and / or legal services. Ellen's warm and personal nature is well paired with her sharp intelligence and unyielding professionalism.
Ellen was very professional in handling a most difficult divorce proceeding which was very hard on me. She walked me through all aspects of what to expect in splits such as maintenance fees, property split and retirement accounts. There were no surprises in the end because I was totally informed beforehand. She fought for me and did the best job possible which I was very appreciative of. I would recommend Ellen to anyone I know who may need to go through a Divorce in the future
I would like to compliment Mr. Randall Wolff for a wonderful job and excellent experience. He was extremely organized and well versed on all legal matters that ultimately helped me win my injury case. I would highly recommend him for any legal matters.
Thank you for the excellent and thorough representation on my behalf. Your knowledge, skills, and ability to negotiate has resulted in a settlement beyond what I expected. Sincere thanks for all you've done!
Randy is a dedicated professional. He readily meets with clients and spends the time necessary to formulate an iron clad case. He is knowledgeable, well prepared and he takes the time necessary to investigate all options associated with a case in order to obtain the best possible outcomes for his clients.
We have had nothing but positive experiences and successful outcomes. Randy is a skilled attorney and extremely well versed in many areas of law. We have and will continue to recommended him to friends and family who are in need of legal advice and representation.
My wife and I have been fortunate and honored to have Randy Wolff represent us in numerous legal matters over the last 8 years.
I am a practicing attorney of 15 years in New England and had a custody transfer issue in the Chicago area that I needed local counsel help with. Ellen handled my case with efficiency and professionalism beyond her years. She was timely, attentive, skillful and brought my case to resolution in a fraction of the time I expected. She is a gem.
I have had a few lawyers over the years dealing with my child custody. Most of them did not do much and cost me a lot of money. Ellen is very efficient in what she does. She doesn't waste time and cost you extra money that is not needed. She truly cares about her clients needs. She was amazing in court and out of court. If I ever have to go back to court she is the only lawyer I want.
I feel blessed that I found Randall A. Wolff & Associates, Ltd. to handle my legal situation as a result of my injury. During my year and a half process of multiple surgeries, treatments and endless physical therapy, Randall called frequently to check on my condition. I also felt comfortable reaching out to him as well. He handled my case with extreme professionalism and expertise. He was well organized and prepared every step of the way. I always felt my best interest was of extreme importance to him. The conclusion of my case resulted in Randall securing a very generous settlement. The only downside was the ending of our frequent contact, as Randall had become more than a lawyer but also a friend. I would highly recommend him and his associates! They are AMAZING!